5 Nigerian artistes who ought to consider stopping music
The vast majority have griped about the way the music business is organized. New artistes keep jumping up each year and this keeps the more established artistes on their toes.
They can't bear to slack or put out low quality music. It must be bangers all through. Interest for music is at an unequaled high and artistes need to continue providing to mollify their fans. "The Higher The Demand, the more you should supply", that is the new law.
While most experienced artistes comprehend this, there are some who really don't have a clue about their standing in the music industry. They once had the listening ears of fans but due to them releasing songs that are poor in quality and content, inconsistency over the years, they've lost fans and followership. But the surprising thing is they still continue to release songs.
Who are these artistes for Christ's sake?
1. Dammy Krane
Top on this list is self acclaimed Leader of the street. Surprising isn't it? Slimcase or even Small Doctor dare not call themselves leader of the street. But Dammy Krane goes ahead and releases an EP titled Leader of the street. Well, most people don't even know Dammy Krane released an EP, they don't even know if he's still doing music. And most times, people still make reference to his case of Credit card theft to address him on Social Media. Honestly, Dammy Krane should quit making music.
2. Que Peller:
Signed to his brother's Aquila Records, we honestly think Que Peller would be better off as a magician rather than as a musician. One would think with all the financial weight of Shina Peller used in propelling him to stardom, he would surprise his village people and actually achieve success.
From his unveiling in 2015, Que Peller hasn't achieved any hit and has to be one of those who should be considering quitting music to do something else. Songs with Olamide didn't even achieve much success and yet Que Peller keeps releasing music. Money going down the drain.
3. Skiibi:
Something we all should always learn is not to allow people make decisions for us. Exact mistake Skiibi made in allowing Five Star Music to fake his death and resurrection. That issue sparked outrage from most artistes who criticised them for toying with the issue of someone's life just to make him "blow"
After that, did Skiibi blow? Hell, no. He's still among those people we regard as upcoming artistes. Even in one of his songs(Ah Skiibi) which featured Olamide, Baddo had to chip in this:
Oya, gbera gbera, gbera gbera
Gbera Skiibii, gbera
Oya, gbera gbera, gbere gbera
Them say you no fit blow abi?
After years of unproductivity, Five Star Music had to boot him out.
4. Kcee: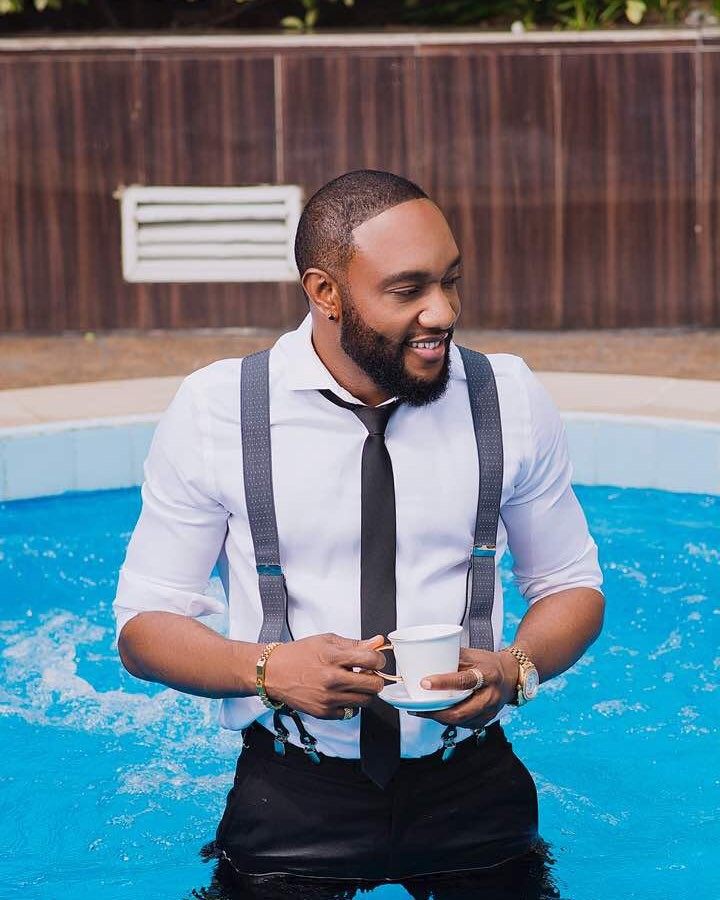 If Kcee was signed to a record label, let's say Chocolate City, they would have evicted him a long time ago. We all could see his weakness when Harrysong left the label. We all knew quite well that Harrysong has been the one writing all the songs for him. Limpopo, Pull Over, those hits were written by Harrysong.
And after being tired of been a slave for too long, man had to leave to establish his own franchise. And since then, Kcee's music has been suffering a decline and it's not a matter of his village people now. Kcee has to go and think of what to do next apart from music. Music is not his calling.
5. Viktoh:
We all know this list would have been incomplete without Viktoh. Right from time, we knew making music was not the right occupation for Viktoh. But we all kept supporting him anytime he releases his wack songs. We comment "Great song, Viktoh, keep it up!" While we know within our hearts, it's a wack song.
The case of Viktoh is a mystery though. According to sources, Viktoh was signed first by Olamide because Baddo saw potential in him and he also had this exceptional talent. But why didn't he show us all this while he was at YBNL? Well, Viktoh should consider quitting music.
What about being a waiter, Viktoh.
You got the physique!
There you have it. All time list of people who haven't showed us their skills and talent well enough to be considered an artiste. These are individuals who ought to consider stopping music to search for another activity to do.
Who else should be in this rundown that we've excluded?
How about we hear you.